Tips and tricks for getting subscribers, views, and creating that image.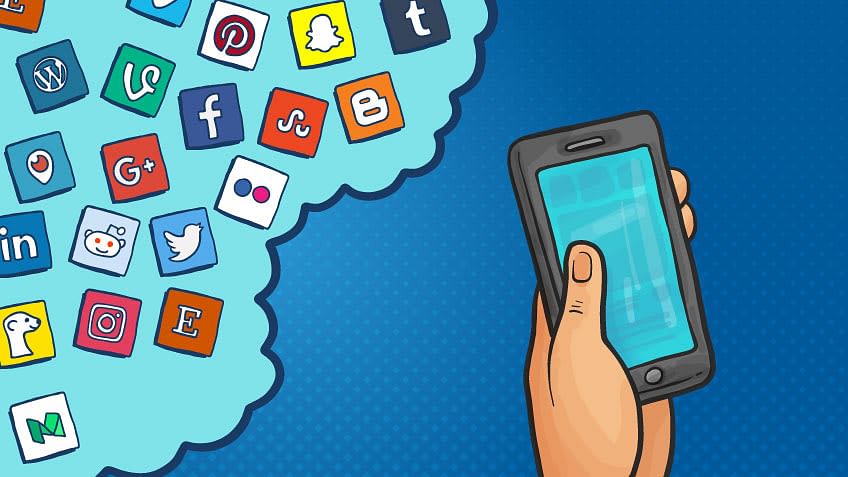 Connection, Connection, Connection
Getting others to visit your page is about making connections with them, that's why it's called "Social" Media. You may have great material subject, and have spent days writing and researching. But, if you don't listen to others, they will not listen to you. Again, this goes back to making real connections. Sure, you can go around simply liking others post. But, when people see that you have read their articles, and have responded with time and effort, they will know that your website is a good resource. People want to feel like they are sitting right next to you, rather than just behind a computer screen. Build real relationships, and they might share you to others as well.
Tell the Story They Want to Hear
Who are your People? What Do They Want to See? What are They looking For? A business, blog or website is all about the people! Without them, you just have an empty building. So, think about who you are selling to, and make a story of that type of person. Think of what they want, their likes, designs and personality that will make your page an eye catcher. How do you do this? Research, reading, and building those connections. The more you learn about others that you want to sell to, the more likely you are to put out the right image that they want to see. You could have an amazing page, but if you aren't selling to the right people, they will get the wrong message. Social Media is all a picture for the viewer, creating the real story of you! If you think you have it right the first time, it always changes. So continue researching, and seeing which viewers come to you, and continue responding to that audience. Social Media is always changing, so you have to as well.
Reel in the Readers!
Catch your title like you are catching a fish! Instead of starting your post with, "The ways to get people to view your social media", start it with, "Social Media! Help!!!". Start your post with the key-word that readers are going to search in the tag section. Not many people will search the word, "The"…But, many people will look for "Social Media". Bam, you got your first view!
Different Platforms
Instagram, do behind the scenes video or pictures, getting to know your staff, getting to know what company you are coming into. Instagram is not as popular right now, but it is eye catching. So continue on Instagram, and watch the trends of which is most popular. Facebook is not as popular, but it is still up there, and has the most people involved. Therefore, the most viewers means keep posting. Put great content, once a day, rather than not as great work many times a day. Getting views takes time, and that means patience. Twitter has alot of sharing. So, sharing is a way to get others to feel the same emotion. So, advertising isen't always the first option. Mostly, it is how you make the reader feel which will last, because they will remember that emotion, and want others to feel the same way. Remember to keep on your topic. It may be funny or interesting, but always go back to the image. It may bring up interest for the moment, but in the long run people will remember the emotion that always continues.
Where to Spend Your Time?
Posting on too many social media sites can get confusing and time consuming, which can have your viewers lost. Find what you could do the easiest, and this will help you. This means recording videos of your viewers, to again, get that connection. People love videos, as it seems almost real, and everyone is on Youtube. Also, Youtube has such a great response rate that you can double your views here, and with more time for you to focus on your image. Also, giving your viewers questions to answer, or activities to engage them is a great way to start. People love to play games, and by answering questions, or writing a review about their experience will give them a sense of pride by taking part, and having others view their comments as well. 
The Future of Social Media:
Augmented Reality-Taking a video of the space in front of you, while also adding your own features, Iphone X is out and Iphone11 coming out in 2018.
"For example, it's conceivable that Snapchat or Instagram will soon support filters that allow users to take a selfie with a friend or celebrity projected via augmented reality. Similarly, brands could soon project their products into the homes of social media users through special filters"-Deep Patel, 10 Social Media Trends to Prepare in 2018. Instagram Stories-Capturing an entire day, like Snapchat, but instagram, and live instagram videos.Connecting to Linked In-to promote on their site to connect to all of the buisness-goers, and as they are looking for jobs, or continuing their profile, they can also connect with you.
Last but not least, social media takes time…Keep sending out great content, and buidling relationships and your followers will respond.
Resources: